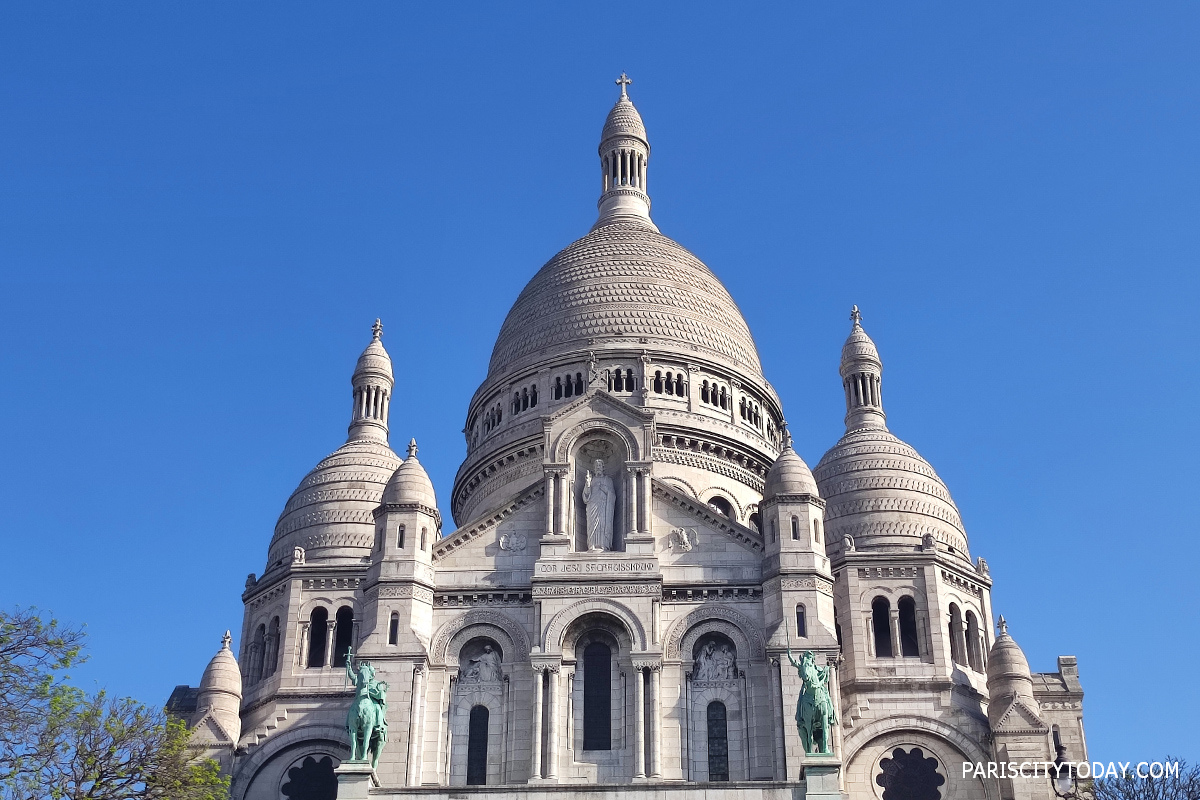 Montmartre - 18th arrondissement
Montmartre is the name of a 130-meter hill in the north of the capital of France and an ancient Roman settlement. In 1860, the area became part of the city, giving its name to the 18th municipal district. Montmartre Hill is the highest point in Paris where the Sacre-Coeur Basilica is located, one of the city's most popular attractions. Montmartre can be reached by the famous staircases or by funicular.
At the end of the 19th century, Montmartre attracted numerous artists with low prices compared to the city center. The artists Renoir, Van Gogh, Utrillo, Rousseau, Picasso, Modigliani and others lived and worked here. Bars and cabarets, such as the Moulin Rouge and the Agile Rabbit, were favorite meeting places for Parisian bohemia.
Nowadays, Montmartre, along with the Louvre and Eiffel Tower, is a favorite destination for tourists. Crowds of tourists besiege mainly the Sacre-Coeur and famous sinking house, Place du Tertre. Also here popular Moulin Rouge, Martyrium of Saint Denis, Dali Museum, Wall of Love, Pigalle.


Hotels on the Paris map
How to Spend a Day in Montmartre?!
Morning:
1) Sacre-Cœur Basilica: Start your day by visiting the iconic Sacre-Cœur Basilica. It's best to arrive early to avoid crowds and take in the breathtaking view of Paris from the steps.
2) Breakfast at a Cafe: Explore the charming streets and find a local café for a traditional French breakfast. Enjoy croissants, coffee, and perhaps some people-watching.
Midday
3) Place du Tertre: Head to Place du Tertre, the heart of Montmartre's artistic community. You'll find street artists, painters, and caricaturists showcasing their talents. It's a great place to have your portrait drawn or simply soak in the artistic atmosphere.
4) Visit Museums: Consider visiting museums like the Musée de Montmartre or the Espace Dalí to delve into the art and history of the area.
Afternoon:
5) Le Moulin de la Galette: Enjoy a leisurely lunch at one of the many charming bistros or cafes. Le Moulin de la Galette is a historic spot with a lovely terrace.
6) Stroll Through Montmartre Streets: Take a leisurely walk through the cobbled streets, passing by the iconic landmarks like Le Lapin Agile (a historic cabaret) and the famous windmill, Moulin Rouge.
Evening:
7) Vineyard of Montmartre: Explore the Clos Montmartre vineyard, the last remaining vineyard in the area. If it's the right season, you might even catch a glimpse of the grape harvest or wine-related events.
8) Sunset at Place du Tertre or Sacre-Cœur: Choose between catching the sunset at the lively Place du Tertre or returning to Sacré-Cœur for a stunning view as the day winds down.
9) Dinner and Nightlife: Indulge in a delightful dinner at a local restaurant, perhaps trying some classic French cuisine. Later in the evening, explore the vibrant nightlife with bars or catch a show at a cabaret. Montmartre's charm lies in its artistic vibe and picturesque streets, so take your time to wander and soak in the ambiance while enjoying its rich history and culture.
Best rated hotels located in Montmartre
Manolita Paris 5*
Le Relais Montmartre 4*
Hotel des Arts Montmartre 4*
Mom'Art Hotel 4*
Terrass Hotel 4*
Maison Barbès 4*
Paris-Oasis "All Inclusive" 4*
Hôtel Monsieur Aristide 4*
Aparthotel Adagio Paris Montmartre 4*
Holiday Inn Paris Montmartre, an IHG Hotel 4*
Hotel Litteraire Marcel Ayme, BW Premier Collection 4*
Timhotel Montmartre 3*
Hotel de Flore 3*
French classic restaurants in Montmartre
When in Montmartre, exploring its culinary delights can be as enchanting as exploring its art and history! It might be a good idea to check the latest reviews or make reservations in advance, especially for the more popular spots. Here are a few classic French restaurants in Montmartre that have garnered acclaim over the years:
Le Moulin de la Galette - situated near the famous Moulin Rouge, this restaurant has a historic ambiance and serves French specialties. It's named after the iconic windmill and has a beautiful outdoor seating area.
Le Basilic - Known for its Art Nouveau decor, Le Basilic offers classic French dishes with a modern touch. It's located close to Sacré-Cœur and provides a warm, welcoming atmosphere.
Le Relais de la Butte - This restaurant offers traditional French cuisine in a cozy setting. It's known for its classic dishes and a terrace with a stunning view of the city.
La Mere Catherine - This establishment dates back to the 18th century and is one of the oldest restaurants in Montmartre. It specializes in traditional French cuisine and is famous for its historic connections to the artists and writers of the area.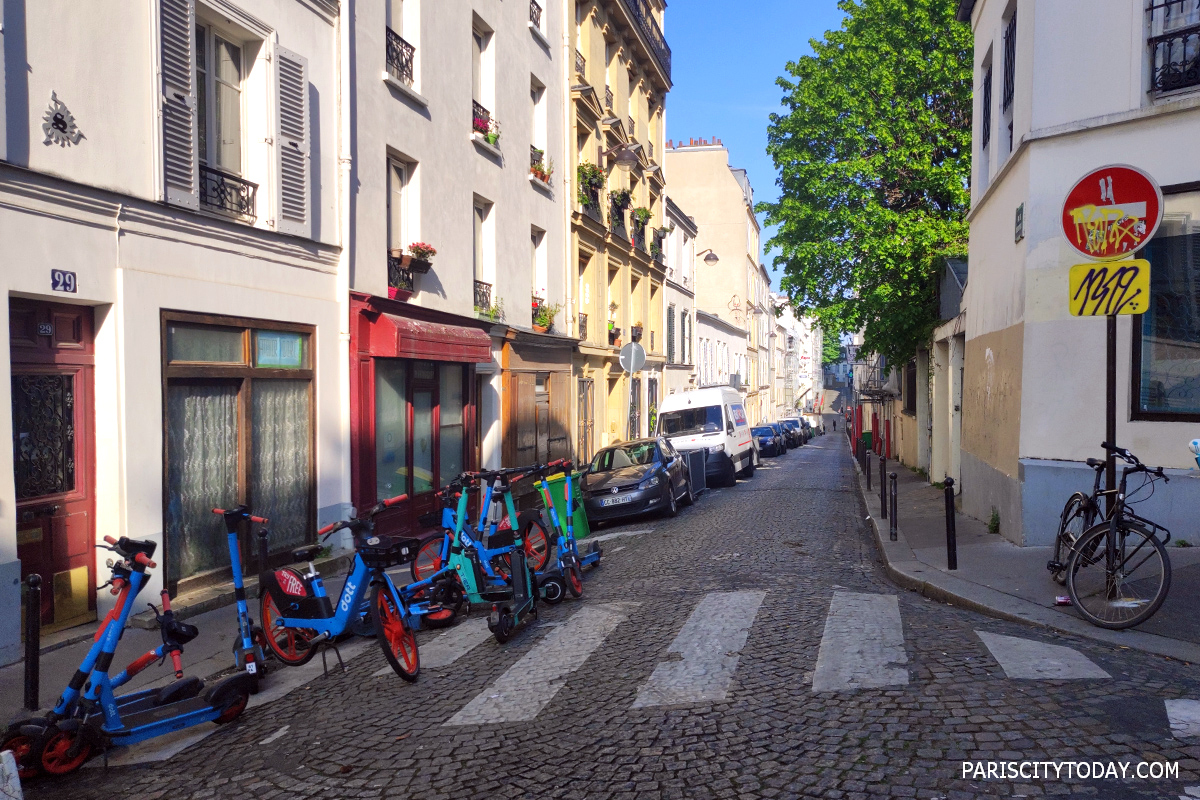 Hotels and apartments on the Paris map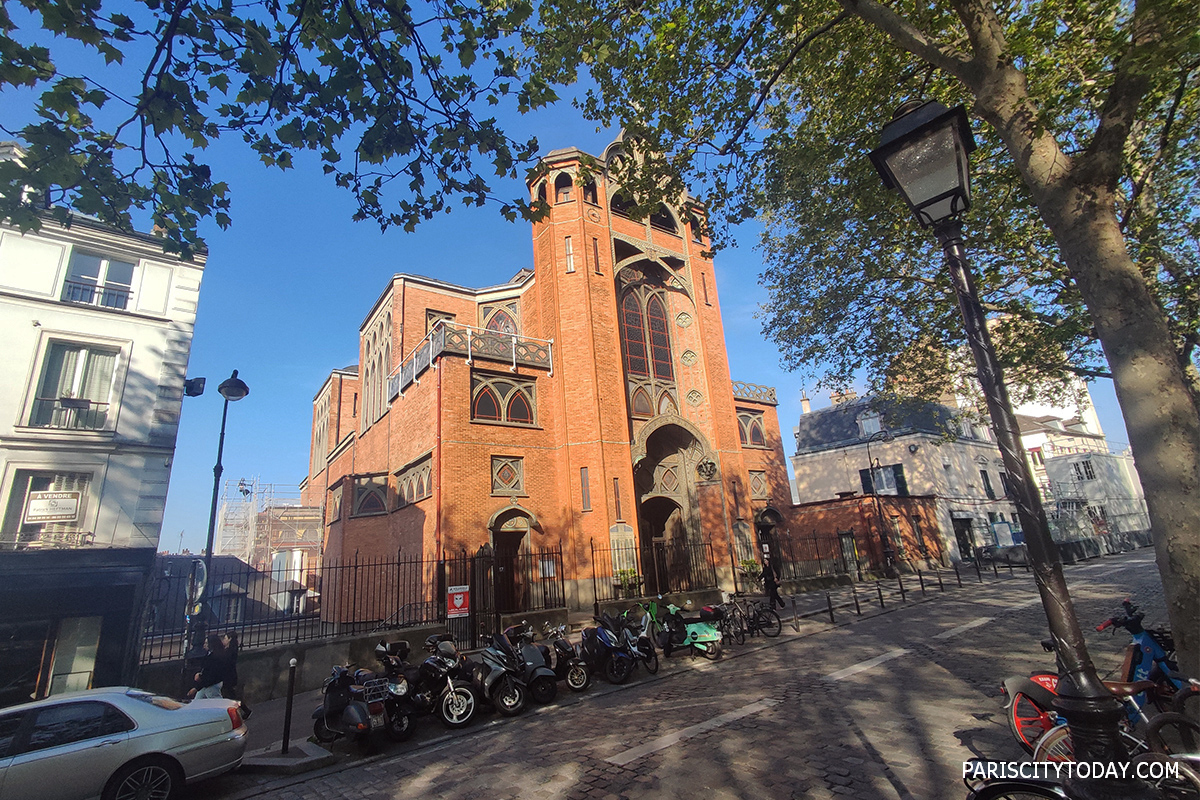 Films and songs
In 1941, on November 19, the world premiere of the French feature film directed by Georges Lacombe "Montmartre on the Seine" with Edith Piaf in the title role took place.
The Heart of a Nation (released 1943) features a family resident in Montmartre from 1870 to 1939.
In La bohème, a 1965 song by singer-songwriter Charles Aznavour, the artist recalls his youth in Montmartre.
In 2001, the film "Amelie" was released, which takes place in Montmartre.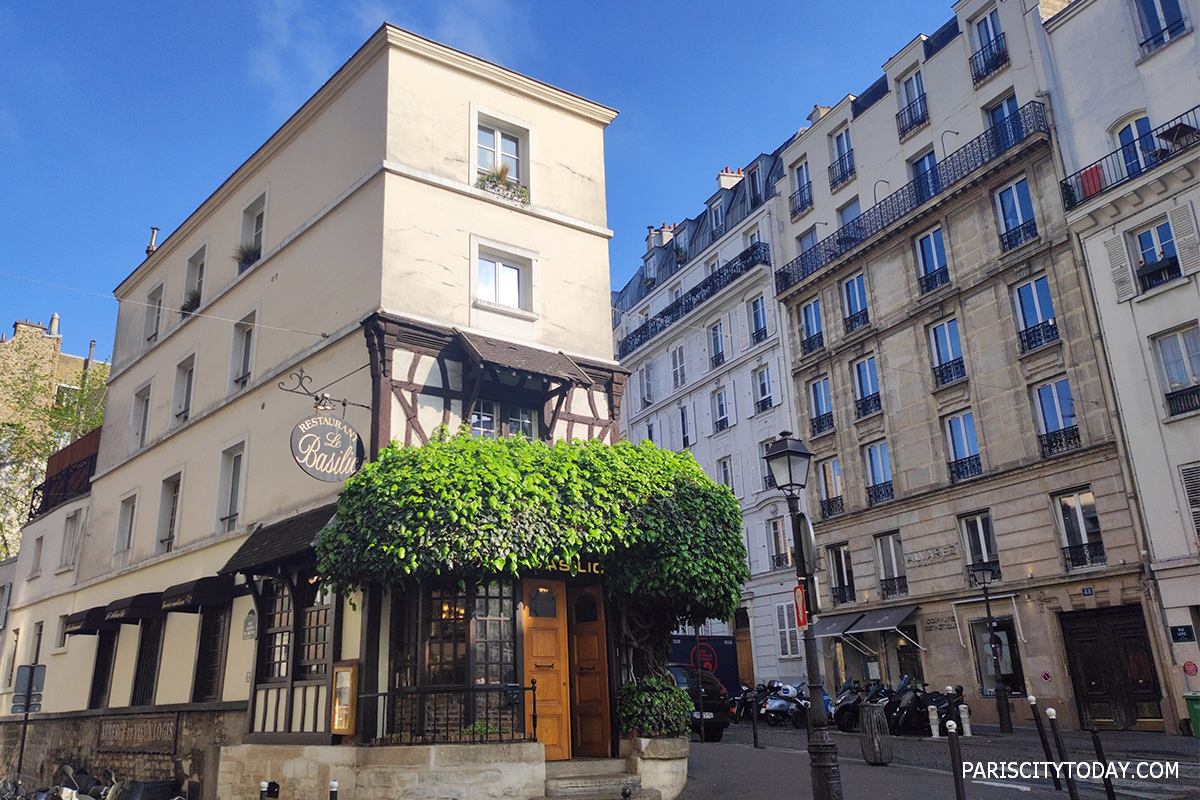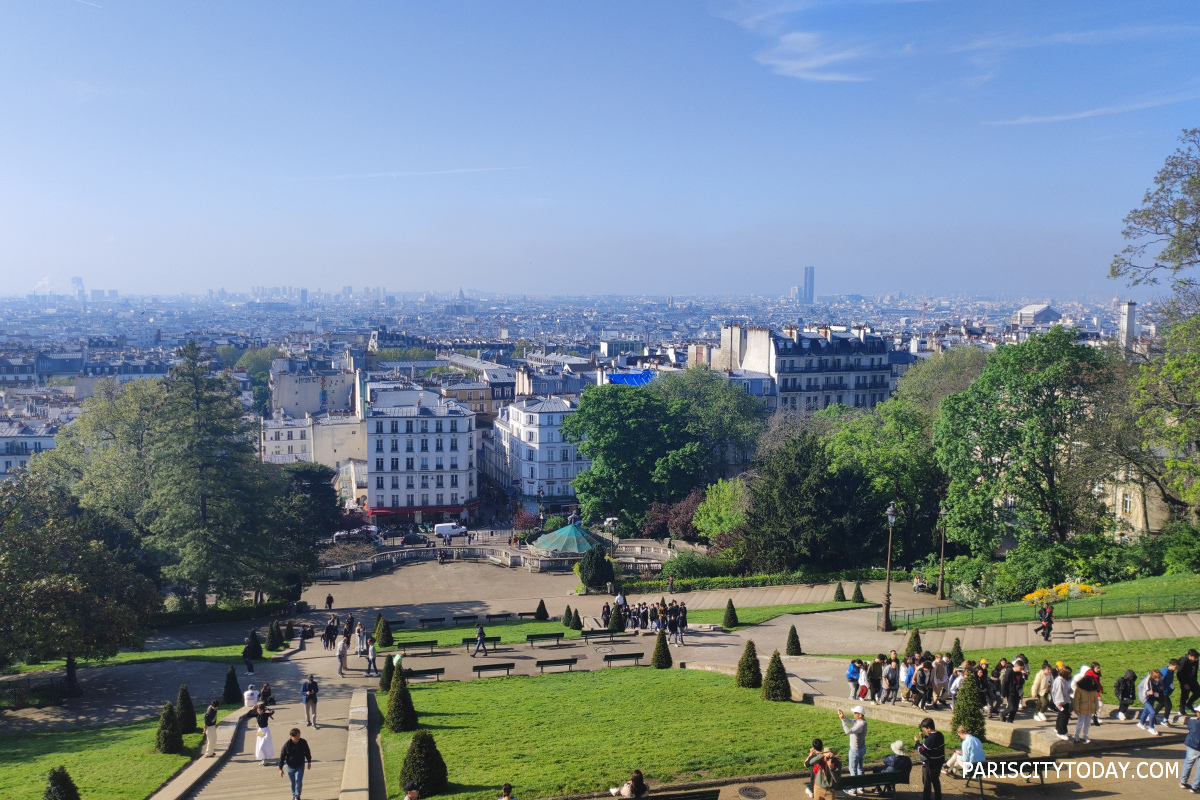 The nearest metro stations are Blanche, Abbesses, Pigalle, Anvers.


Prices in Paris
Best Luxury hotels in Paris
Best Family hotels in Paris
Share
---