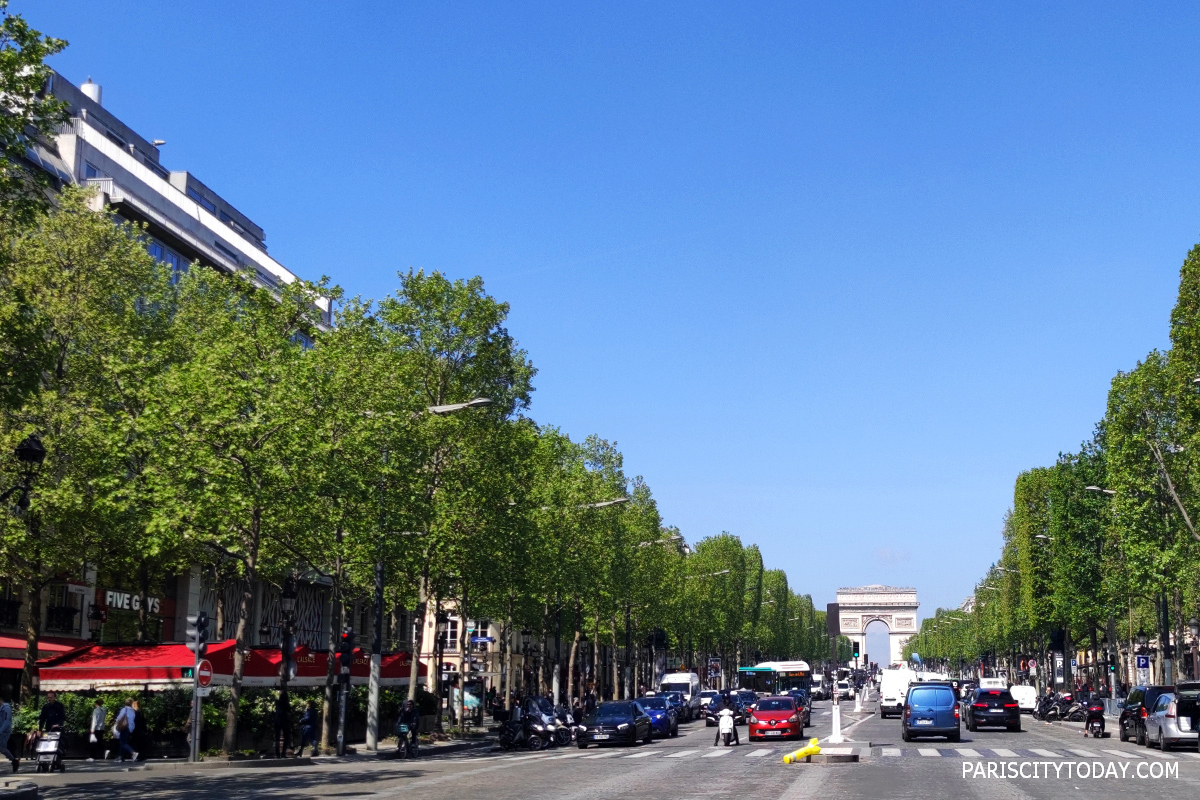 Champs-Elysees, 8th arrondissement
Champs-Elysees or simply les Champs is the central street of Paris, one of the main thoroughfares of the 8th arrondissement of the French capital. Champs-Elysees stretch from the Place de la Concorde to the Arc de Triomphe.
Length - 1915 m, width - 71 m, built in 1670.
In 1616, at the direction of Marie de Medici, as a continuation of the Tuileries Garden, on the same axis as the garden, the Queen's Boulevard was laid - three alleys with elms, and by order of Louis XIV of August 24, 1667 on the construction of a road from the Tuileries Castle to the Castle of Versailles
Every year on Bastille Day on 14 July, the largest military parade in Europe passes down the Champs-Élysées.
Paris Saint-Germain PSG official store located on 92 Av. des Champs-Elysees. Shops of world brands - Louis Vuitton, Dior, Cartier, BVLGARI, Massimo Dutti, Celio, Swatch, Omega, Adidas, Nike, J.M. Weston, Rolex e.t.c.
Best rated hotels on Champs-Elysees and on the corner
Hotel George-V 5*
Hotel Barrière Fouquet's Paris 5*
Hotel Marignan Champs-Elysees 5*
Hotel Vernet Champs Elysees Paris 5*
Hotel Ekta Champs Elysées 4*
Hotel Mathis Elysees 4*
Hotel du Rond-point des Champs-Elysees - Esprit de France 4*
O.Lysee Hotel 3*
Hotel Galileo Champs Elysees 3*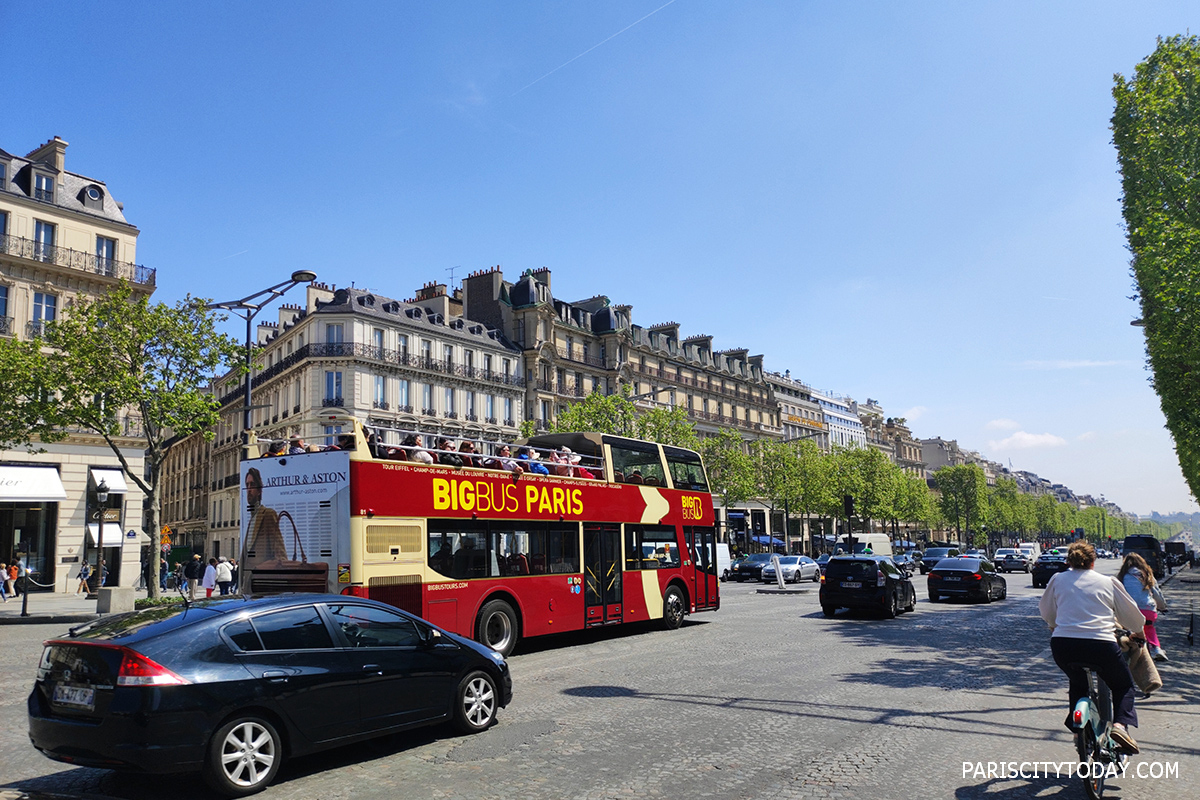 Hotels and apartments on the Paris map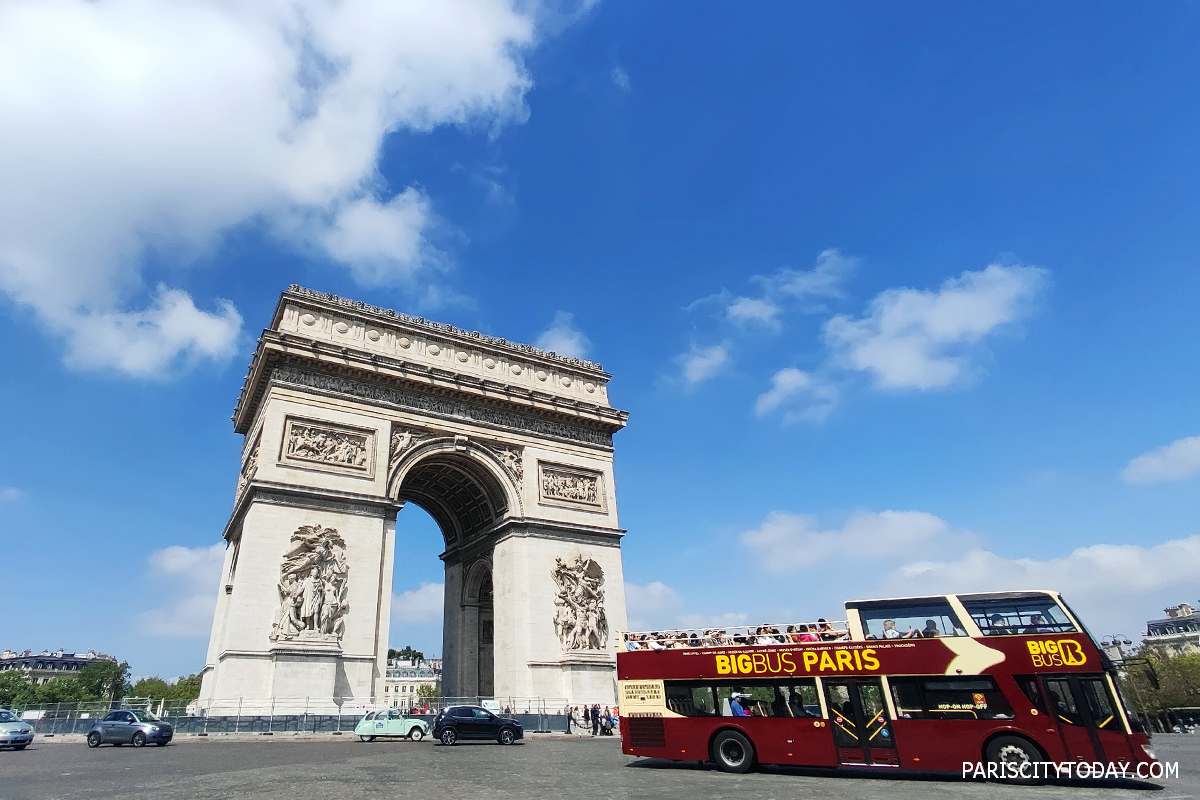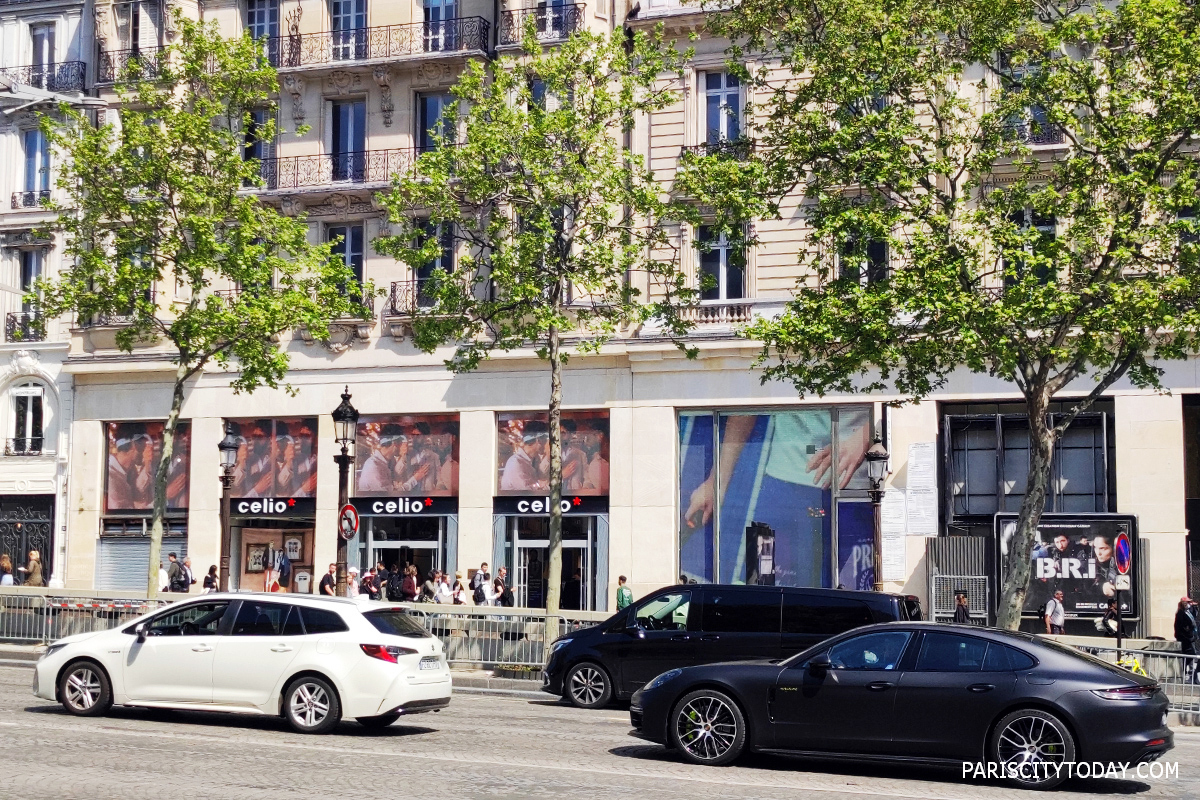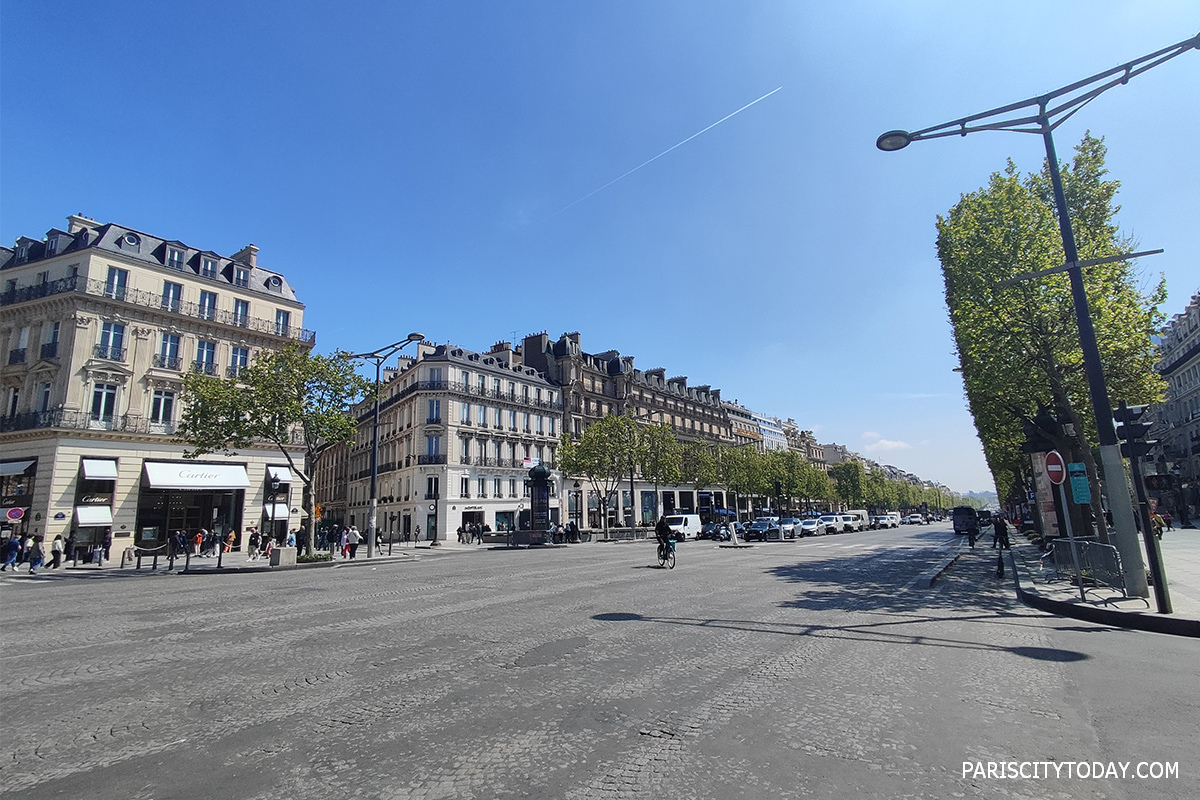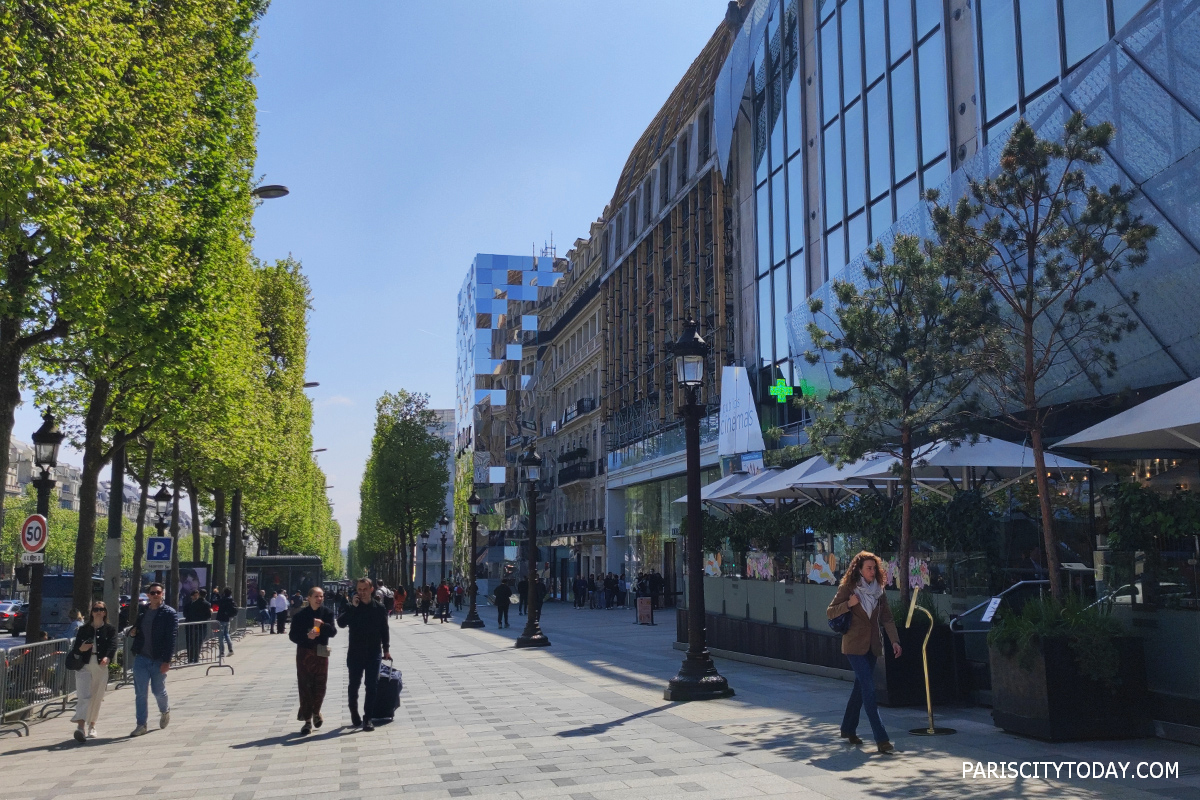 Paris Metro Line: Stations - Charles de Gaulle – Étoile at the street's west end at Arc de Triomphe, Franklin D. Roosevelt at the rond-point des Champs-Élysées, Champs-Élysées - Clemenceau at place Clemenceau, George V by the Hotel George-V 5*
Busses: N73, N11, N24


Prices in Paris
Best Family hotels in Paris
Best Hotels with Eiffel Tower Views

Share
---