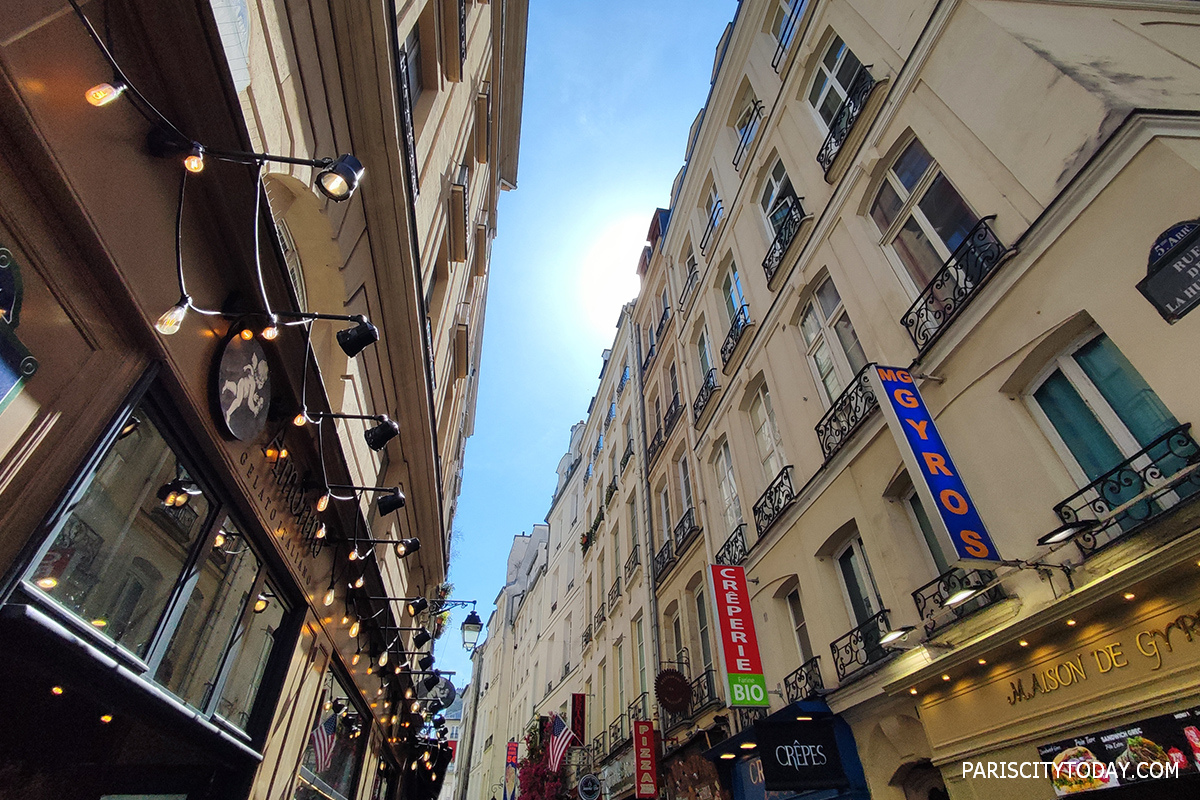 Latin Quarter - 5th-6th arrondissements
Latin Quarter is a traditional student quarter in the 5th arrondissement and 6th arrondissement of Paris on the left bank of the Seine around the Sorbonne University. Adjacent to the Saint-Germain quarter located to the west. The name comes from the
Latin language, which was previously taught at the Sorbonne. Situated to the left of the Seine, opposite the Île de la Cite and Île Saint-Louis, it is connected to the Îles and the other bank by several bridges.
Sully bridge (enveloping the eastern tip of the island of San Luigi, directly connecting the right and left banks); Tournel bridge (between the left bank and the island of San Luigi); Pont Neuf, the oldest and longest bridge in Paris (232 m), which crosses the entire width of the Seine, leaning against the western end of the Île de la Cite.
The Latin Quarter is famous for its narrow old streets, bistros, bookshops and cozy cafes of the famous Procope. Thanks to the large number of tourist sites such as the Pantheon, the Baths of Cluny and the Museum of the Middle Ages. There are also a huge number of hotels, including luxury hotels. Remember, the Latin Quarter is bustling with eateries, so taking a stroll and exploring the area might lead you to hidden gems and authentic French dining experiences. Reservations are often recommended, especially at renowned or smaller establishments.

Hotels and apartments on the Paris map
The restaunrants and cafes with traditional French dishes
Le Procope - Established in 1686, it's one of Paris's oldest restaurants and a historic landmark. This place has a traditional French menu and was frequented by famous figures like Voltaire and Benjamin Franklin. Located near unique hotel decorated in antique style Hotel Left Bank Saint Germain 3*.
Au Pied de Fouet - Known for its cozy ambiance and classic French cuisine, this restaurant offers a variety of dishes like steak frites, escargots, and decadent desserts.
La Jacobine - Tucked away in a charming alley, this restaurant offers classic French fare with a focus on soufflés and traditional dishes like boeuf bourguignon and duck confit.
Chez Fernand - This bistro-style restaurant serves up classic French dishes like coq au vin, beef bourguignon, and a variety of seafood options.
Le Petit Prince de Paris - With a cozy and intimate setting, this restaurant offers classic French cuisine with a contemporary touch. Dishes like foie gras, duck breast, and tarte
Best rated hotels located in Latin Quarter
Maison Colbert Member of Meliá Collection 5*
Hotel d'Aubusson 5*
Seven Hotel 4*
Hôtel Jardin de Cluny 4*
Serotel Lutèce 4*
Hotel le Lapin Blanc 4*
Hotel Atmospheres 4*
Select Hotel 4*
Hotel La Lanterne & Spa 4*
Les Jardins Du Luxembourg 4*
Hôtel Montecristo 4*
Les Rives de Notre-Dame 4*
Hôtel Parc Saint-Séverin - Esprit de France 4*
Hotel Residence Henri IV 4*
Hotel Le petit Paris 4*
Hôtel Les Dames du Panthéon 4*
Hotel Monge 4*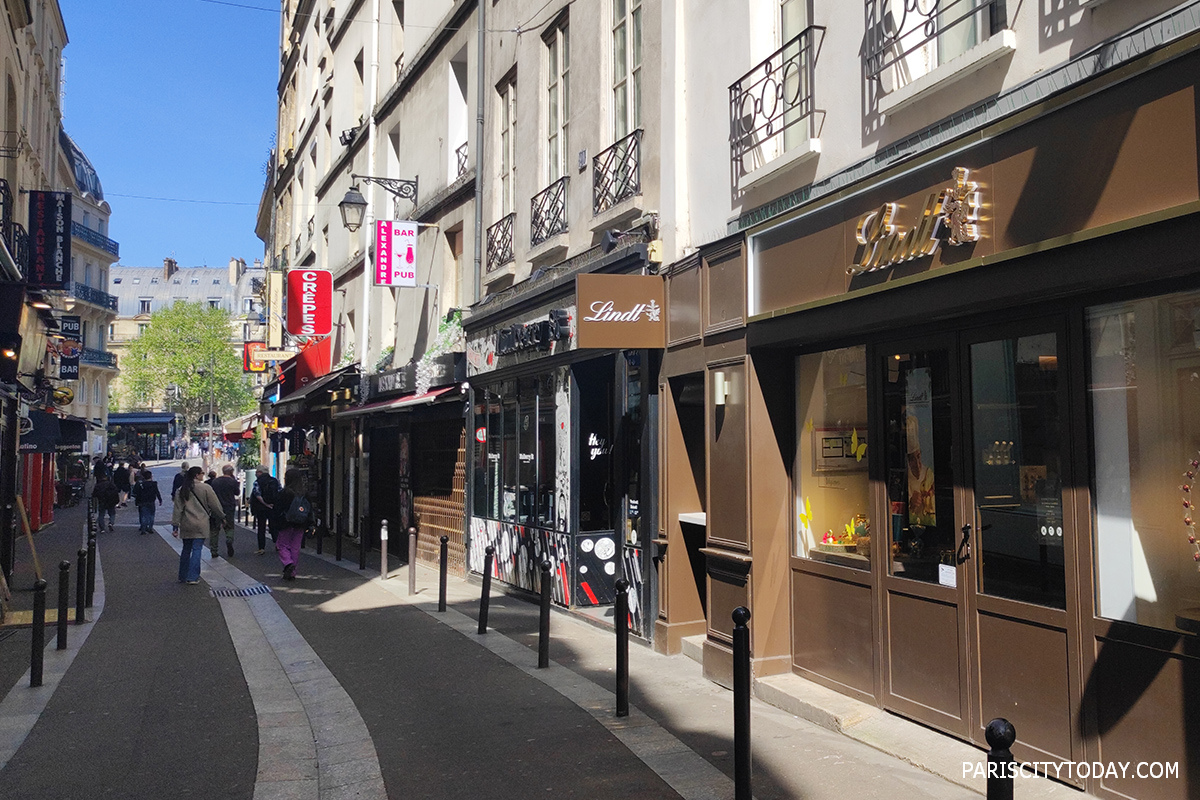 Hotels and apartments on the Paris map
Church: Eglise Saint-Severin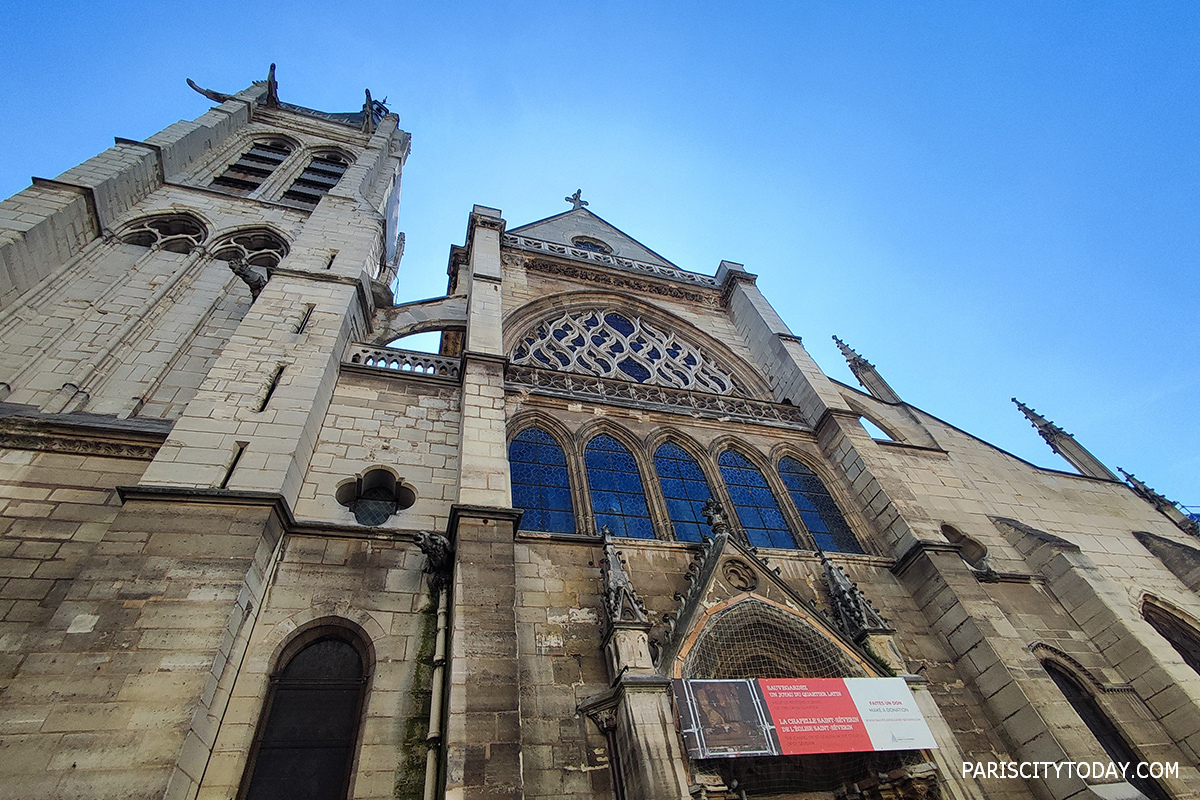 The nearest Paris Métro station are Cluny La Sorbonne, Maubert - Mutualité. Odéon.

Prices in Paris
Best Family hotels in Paris
Share
---