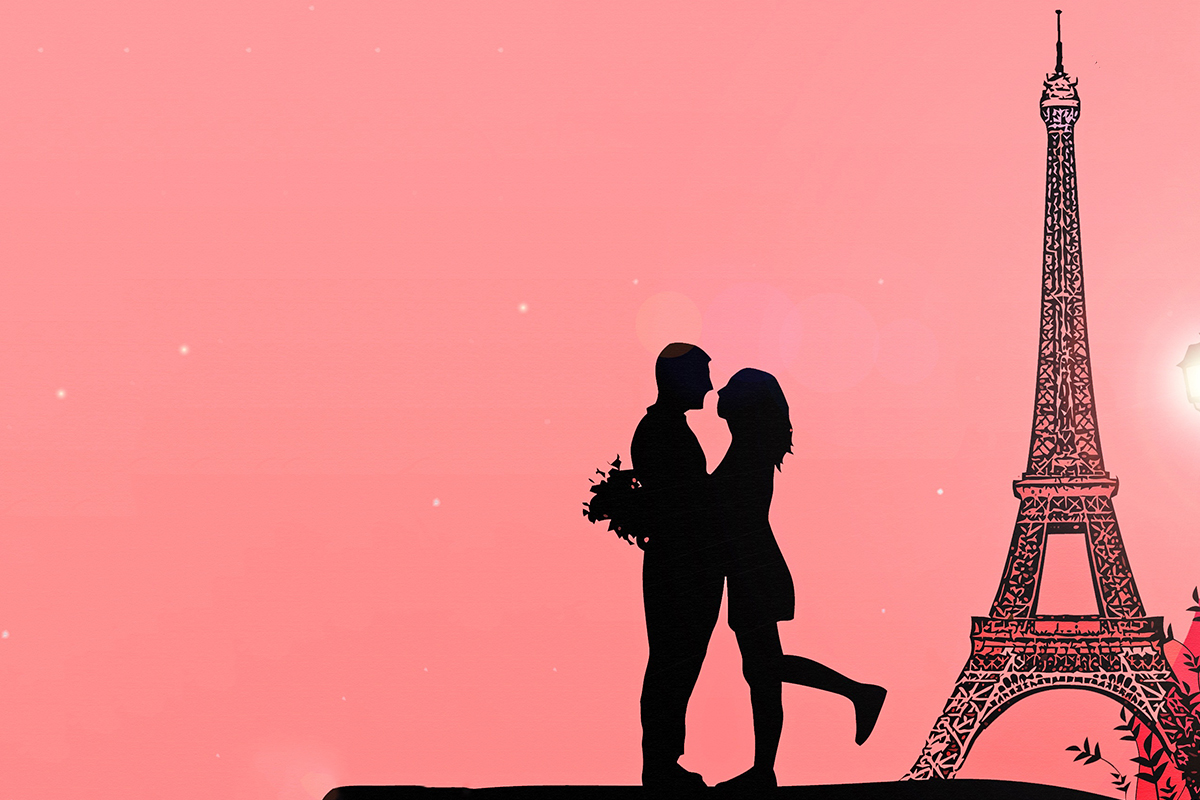 How to Plan a Romantic Honeymoon in Paris
What to do, what to see, when you plan your Honeymoon in Paris, first, Congratulations on your recent wedding! Paris is the perfect place to start your love and friendship journey. Paris allure, beauty, and romantic experiences have made it a romantic couple's dream trip. In this post, we'll take you on a guide to honeymoon in Paris with charming museums, charming cafés, amazing shopping, and romantic sunsets. The City of Love will captivate you.
When To Plan a Parisian Honeymoon
There is never a poor moment to go on a honeymoon in the city of love, Paris. However, if you truly want to make the most of the magnificent parks and attractive streets without crowds, then the best time to visit Paris is in the spring or fall. Spring and fall are when the weather is milder, and there are fewer tourists.
A journey to Paris for a honeymoon during the summer is sure to be unforgettable; however, you should be aware that this is also the busiest and most costly period to visit the city. The winter season is perfect for snuggling up with your new hubby while enjoying the season's coziness, and it also has some excellent lodging discounts. Bear in mind, though, that the weather is often dreary, and the days are somewhat shorter.
Visit Paris in the spring (especially April and May) or fall (especially September to about the middle of November), and you will have the best chance of having the honeymoon of your dreams, if you love only summer, then any summer month :)
Where to stay in Paris on your honeymoon
Top rated hotels in 1st arrondissement (Louvre, Rue de Rivoli)
Chateau Voltaire 5*
Le Burgundy Paris 5*
Nolinski Paris 5*
Hotel Madame Reve 5*
Le Roch Hotel & Spa 5*
Hotel Regina Louvre 5*
Mandarin Oriental, Paris 5*
Grand Hotel Du Palais Royal 5*
Top rated hotels in 7th arrondissement (Eiffel Tower, Champ de Mars)
J.K. Place Paris 5*
Le Narcisse Blanc 5*
Hotel Le Walt 4*
Hotel Duc De St-Simon 4*
Hotel de Varenne 4*
Hotel Villa Saxe Eiffel 4*
Top rated hotels in 8th arrondissement (Arc de Triomphe, Champs-Elysees)
Hotel George-V 5*
Hotel Barrière Fouquet's Paris 5*
Fauchon l'Hotel Paris 5*
Bulgari Hotel Paris 5*
Hotel de Crillon 5*
Top rated hotels in 16th arrondissement (Wealthiest area)
Hotel The Peninsula Paris 5*
Shangri-La Paris 5*
Brach Paris 5*
Saint James Paris 5*
Hotel Raphael 5*
Things to Do on Your Honeymoon in Paris
As a result of Paris's well-deserved reputation as the "city of love and romance", honeymooners in the city will have no trouble finding plenty of opportunities to indulge in romantic activities. I have compiled a list of the top activities for honeymooners to do in Paris, which can be found below.
1) Romantic Stroll
A world of magic greets you and your significant other when you set foot in the City of Love, Paris. Together, experience the city's ageless charms as you travel through its charming bridges and take in the stunning vistas of famous structures like the Notre Dame Cathedral.
This peaceful stroll creates the ideal atmosphere for your holiday with a special someone, lighting the flame of love that will last throughout your romantic honeymoon in Paris.
2) Seine River Night Cruise
Immerse yourselves in an unforgettable afternoon of romance on a Seine River cruise, where the timeless splendor of Paris comes to life from a new viewpoint.
The piece de resistance of the night is the glittering splendor of the Eiffel Tower when it lights up, providing a captivating radiance that lifts the city's attractiveness to a whole new level of enchantment. As you take in the grandeur of Paris under the light of the moon, this special day will live on in your memory as a treasured chapter in your love story.
In order to climb the tower and enjoy the view of the city, you need to buy a ticket, so you can buy it in advance on the official website, Eiffel Tower tickets
3) A Day in Montmartre
Montmartre, a lovely district that has inspired many artists, will inspire your inner bohemian. At the summit, admire the Sacré-Coeur Basilica, which overlooks the city from a hilltop. Explore cobblestone alleyways where local artists proudly display their stunning works.
Enjoy a delicious French lunch at a traditional Parisian bistro. The Montmartre Vineyard is a bohemian oasis where tranquility pours over you. Escape the city before nightfall.
4) Visit the Louvre Museum
It's not very romantic to stand in line to get into a museum, so before you go to the Louvre, check out recommendations for how to get in without waiting in line — Tickets that allow you to bypass the line at the Louvre may be purchased.
If you don't want to spend too much time at the Louvre, but you also don't want to miss any of its most famous works, then make sure to find out before going how you can explore the Louvre in less than two hours.
I recommend buying tickets on official website Louvre tickets
5) Favorite Cocktails on a Rooftop Bar
An additional one of the wonderful thing to do on a honeymoon in Paris is to sip drinks on a rooftop bar. The ideal beginning to a passionate evening would be sipping drinks while taking in the city lights of Paris.
Visit two of the most romantic rooftop bars in all of Paris by going to the restaurant and bar above the Galeries Lafayette as well as the restaurant and bar atop the Terrass Hotel. These two spots provide breathtaking vistas of the Eiffel Tower in their respective cities.


6) Visit Versailles Palace and Gardens (Day trip)
Visit the Palace of Versailles on a bright and sunny day to learn about its history as the official royal seat of France between the years 1662 and 1789, when the French Revolution began. You may get lost in the spectacular French-style gardens and explore the gorgeous laneways, parterres, classic statues, and fountains of all different sorts.
This is in addition to roaming around the numerous chambers that are included within the palace as well as the breathtaking Hall of Mirrors. If you want to visit Versailles between the months of April and the end of September, you might think about attending one of the Versailles Fountain Shows.
I recommend buying tickets on official website Versailles tickets
7) Charming Cafés
Enjoy the relaxed pace of Parisian life on your last day of your amazing honeymoon in Paris. Start the morning at Café de Flore or Les Deux Magots, two historic cafes known for their delicious coffee, to relish the moment and reminisce on your romantic voyage, both located in 6th arrondissement.
Stroll hand-in-hand through Saint-Germain-des-Press, a charming area full of hidden gems and charming cafes and bookstores that conjure literary romanticism.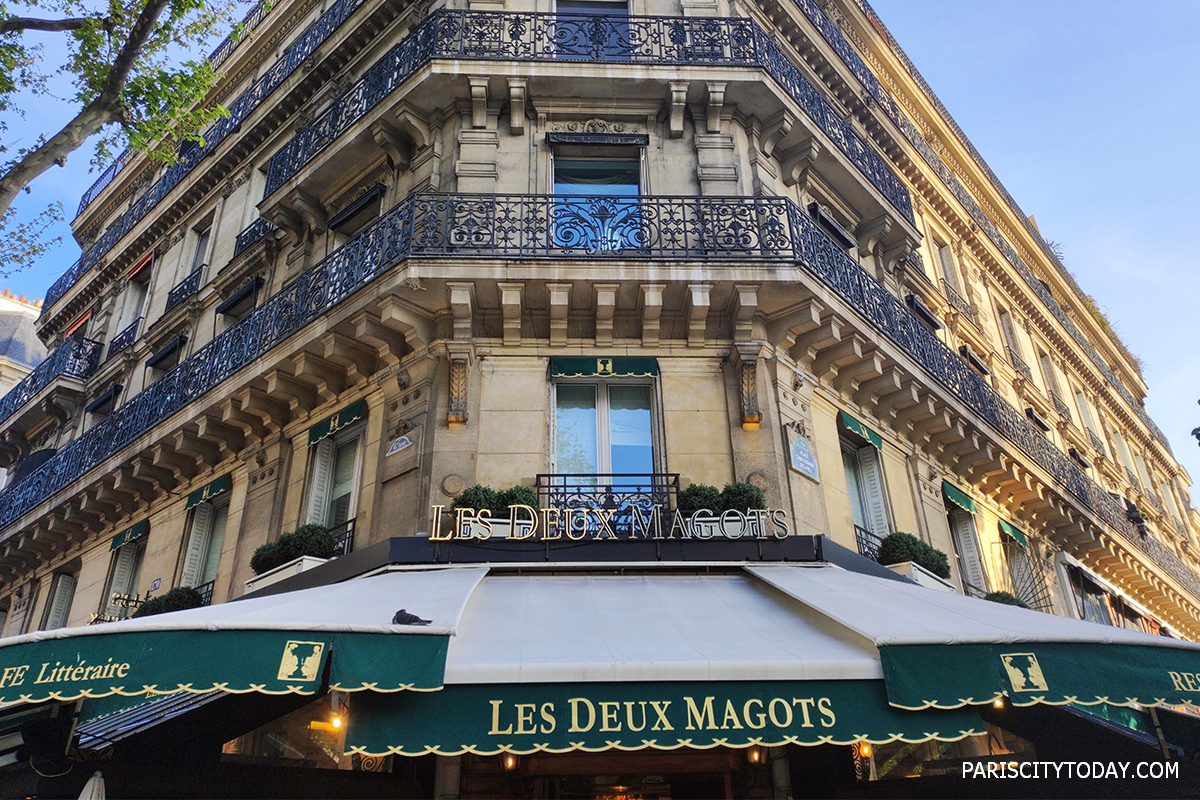 Conclusion
A honeymoon in Paris is an event like no other - a frenzy of gastronomic, cultural, and romantic delights all rolled into one. You will remember the charming streets of the city for the rest of your lives as having a unique significance. Therefore, gather your belongings and get ready to travel on this romantic trip in order to make memories that will last a lifetime. Paris is waiting for you with open arms, all set to enchant you with its beauty and ensure that your honeymoon is one that you will never forget.

Hotels and apartments on the Paris map
Prices in Paris
Share
---