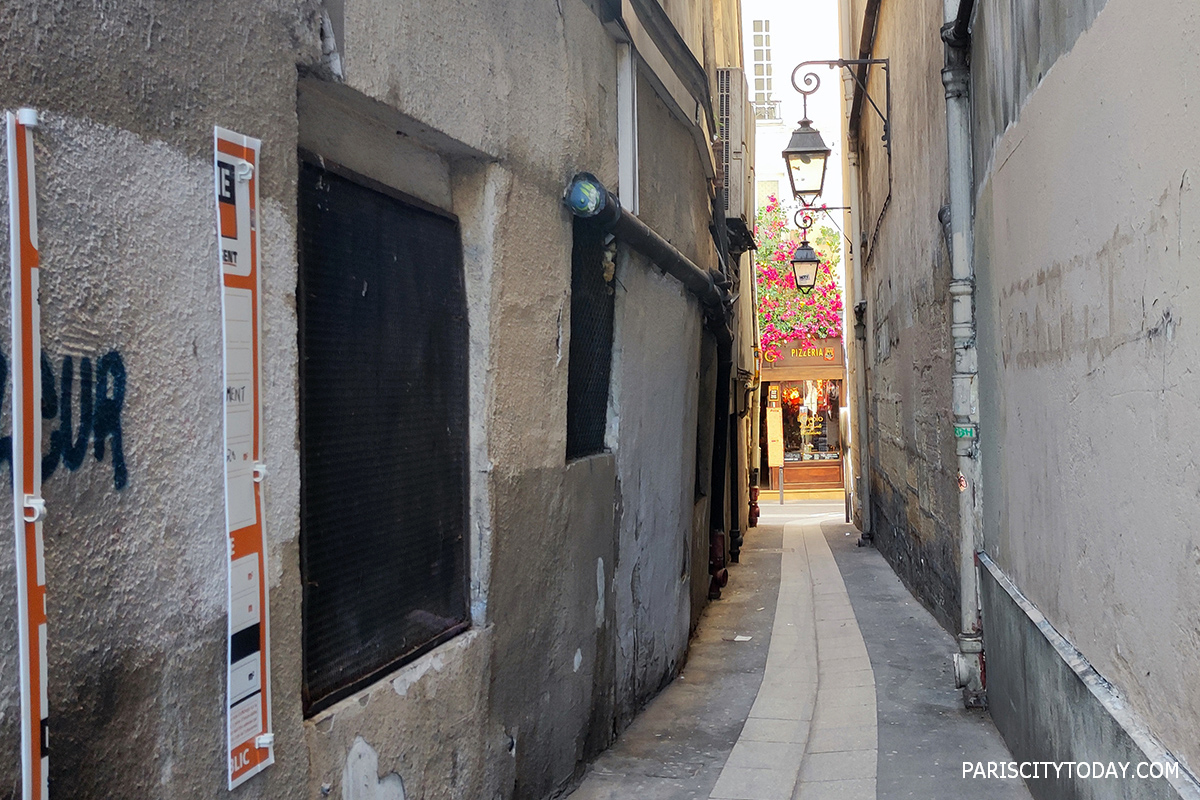 Rue du Chat-qui-Pêche, narrowest street in Paris, 5th arrondissements
Rue du Chat-qui-Pêche a street in Quarter Sorbonne, that's the 5th arrondissement of Paris, connecting Quai Saint-Michel and Rue Huchet. With a width of 1.80 m and a length of 29 m, it is considered the narrowest street in Paris.
The street has been known since 1540. At that time, the embankment as such did not yet exist, and the street was a staircase leading directly to the Seine. Initially, it was called rue des Étuves "Bath Street", then the name changed to rue du Renard "Foxes".
On the promenade at number 9 Saint-Michel you will find Rue du Chat-qui-Pêche, if you pass it you will come to the tourist street Rue de la Huchette with its restaurants and souvenir shops. The street is located next to the Petit Pont - Cardinal Lustiger bridge, through which you get to Île de la Cité, where Notre-Dame cathedral and the royal chapel of Sainte-Chapelle are located.
The Hungarian writer Jolan Földes, who lived in Paris for a long time, wrote the novel "Street of the Fishing Cat", published in 1936 and translated into many languages ​​of the world.
Hotels and apartments on the Paris map
Metro station located near: Saint-Michel (line 4)


Prices in Paris
Best Family hotels in Paris
Best Hotels with Eiffel Tower Views
Share
---