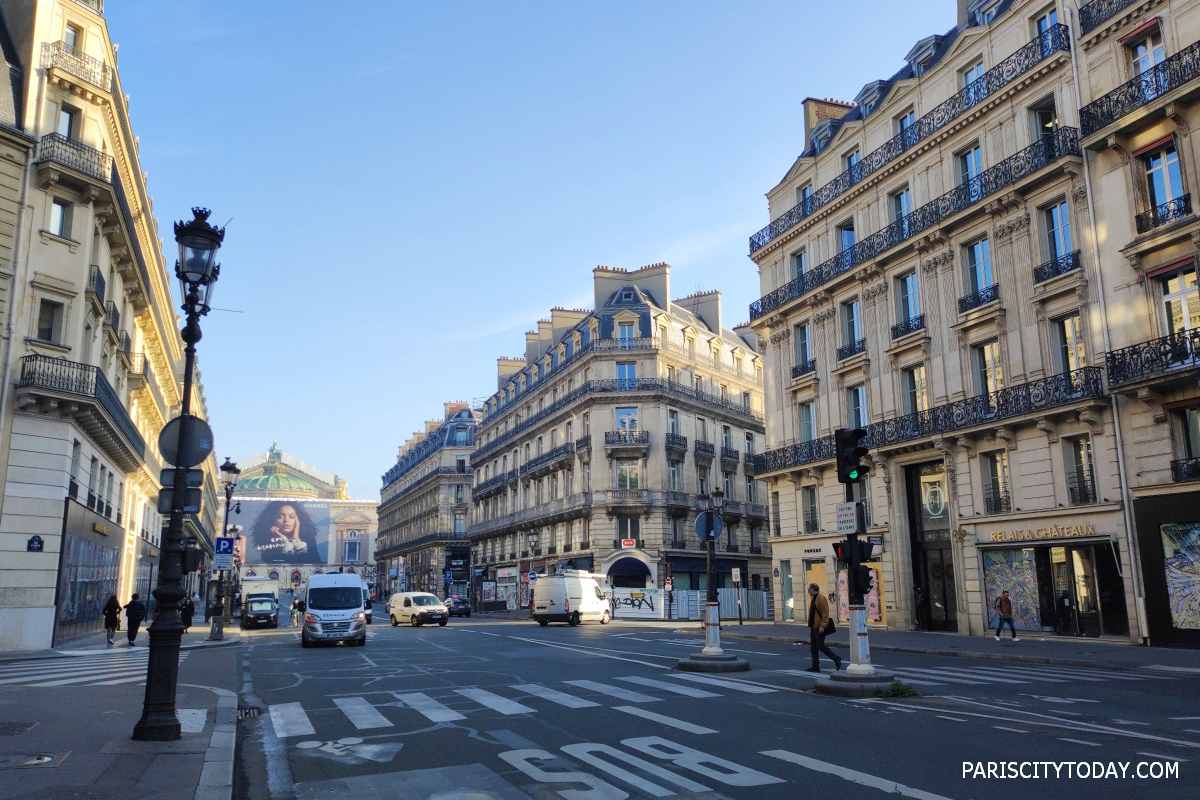 2nd arrondissement in Paris
2nd arrondissement of Paris is the smallest administrative arrondissement in Paris. Named after the Paris Stock Exchange "Bourse de Paris".
2nd arrondissement was formed as a result of the expansion of the city's borders to the north in the 15th and 16th centuries, the first buildings appeared already in the 14th century.
2nd Parisian arrondissement is located on the right bank of the Seine. It borders the 9th and 10th districts to the north, the 1st arrondissement to the south, the 3rd district to the east, and the 8th arrondissement to the west.
Some main streets and places: Place de la Bourse, Rue Reaumur, Rue de Richelieu (partial), Boulevard des Capucines, Rue du Louvre, Rue des Capucines, Rue de Clery, Rue du Faubourg-Montmartre, Avenue de l'Opera (partial), Rue de la Paix, Rue des Petits-Champs, Rue du Quatre-Septembre,
Attractions and interesting places:
Galerie Colbert
Opera-Comique
Passage des Panoramas
Theatre des Bouffes Parisiens
Theatre des Variétes
Palais Brongniart
Cefes
Cafe Verlet - A historic cafe with a refined atmosphere and a wide selection of high-quality coffees and teas.
Cafe Kitsune - Known for its stylish ambiance and great coffee, this cafe offers a trendy spot to enjoy your cup of joe.
Café Montorgueil - A classic Parisian café located in the bustling Rue Montorgueil, perfect for people-watching while sipping coffee.
Best rated hotels located in 2nd arrondissement of Paris
Park Hyatt Paris - Vendome 5*
Kimpton - St Honore Paris, an IHG Hotel 5*
Hotel Jardin de Cluny 4*
Lyric Hotel Paris Opera 4*
Hotel Gramont 4*
La Maison Favart 4*
Hotel Square Louvois 4*
Hotel Saint-Marc 4*
Hotel des Grands Boulevards 4*
Hotel Horset Opera, Best Western Premier Collection 4*
Hotel France d'Antin Opera 4*
Edouard 7 Paris Opera 4*
Golden Tulip Opera de Noailles 4*
Hotel Bachaumont 4*
Hotel du Sentier 4*
Hotel Etats Unis Opera 4*
Le Rayz Vendome 4*
Hotel Malte - Astotel 4*
Daunou Opera 3*
Hotel Choiseul Opera 3*
Résidence Louvre - Bellan 3*
Hotels and apartments on the Paris map
Metro lines: 3, 4, 8, 9. Paris metro stations are Quatre-Septembre, Bourse, Sentier, Strasbourg Saint-Denis, Grands Boulevards.

Prices in Paris
Best Family hotels in Paris
Best Luxury hotels in Paris
Share
---